April 6, 2021
Not 48 hours after the fully operational S1 Soundstage of MVP Studios Downtown Atlanta was completed and about to host its first production, this happened…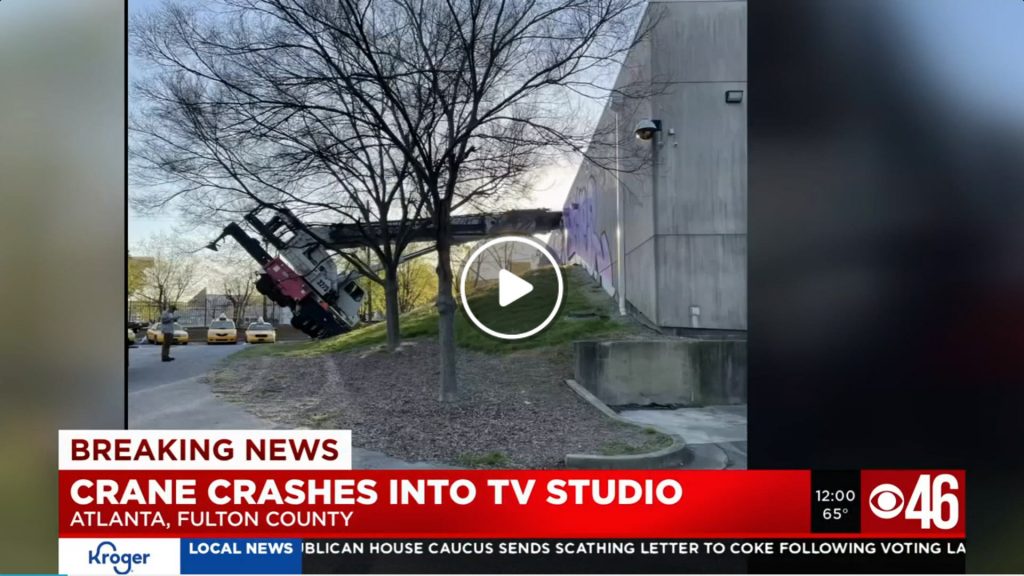 In an effort to remove old air conditioning units off the roof of 275 building, the crane operator who will remain anonymous for privacy concerns, made a grave error in judgement of weight, counterbalance positioning and softness of ground causing the full rig to topple into the Southernmost wall of the studio. Crews worked into the early morning hours to get the 120 Ton crane right side up with its bent boom stretched across the 275 Building set storage warehouse and tip buried into the heart of the newly renovated 17,000sf Soundstage days prior to welcoming Showtime for a multi-week production.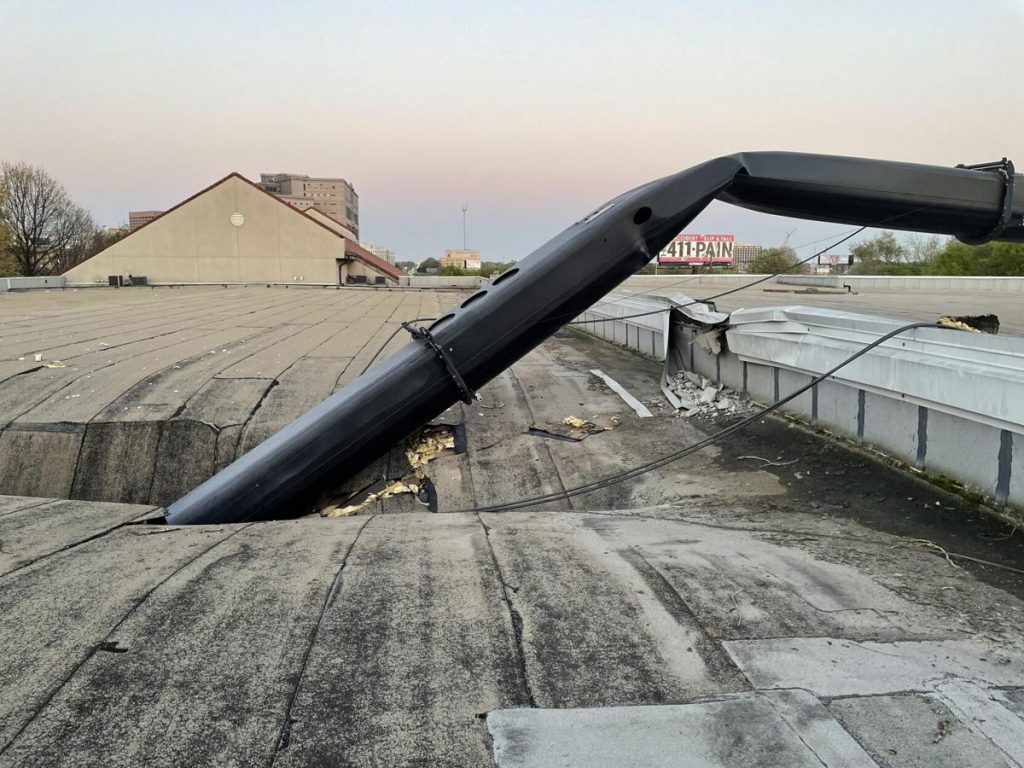 Thankfully no one was injured, but plenty of hi-end production equipment, set dec and props were damaged bringing productions to a halt in the MVP Studios Southern building. Luckily, the 130,000sf MVP Studios Downtown Campus is comprised of 4 Soundstages consisting of two main 17,000sf Soundstages (N1 & S1) and two secondary 3,500sf stages (N2 & N3), along with many unique and interesting ancillary set locations, set storage, millwork space totaling 100,000sf accompanied by 30,000sf of office space, backlot, and courtyard greenspace enabling multiple productions to simultaneously occur in secure private areas of the campus.
Along with Atlanta's finest PD & FD, multiple news stations came to cover the carnage and interview MVP Studio founder and president JB Vick who had this to say as he stood perched above the wreckage from his rooftop vantage point.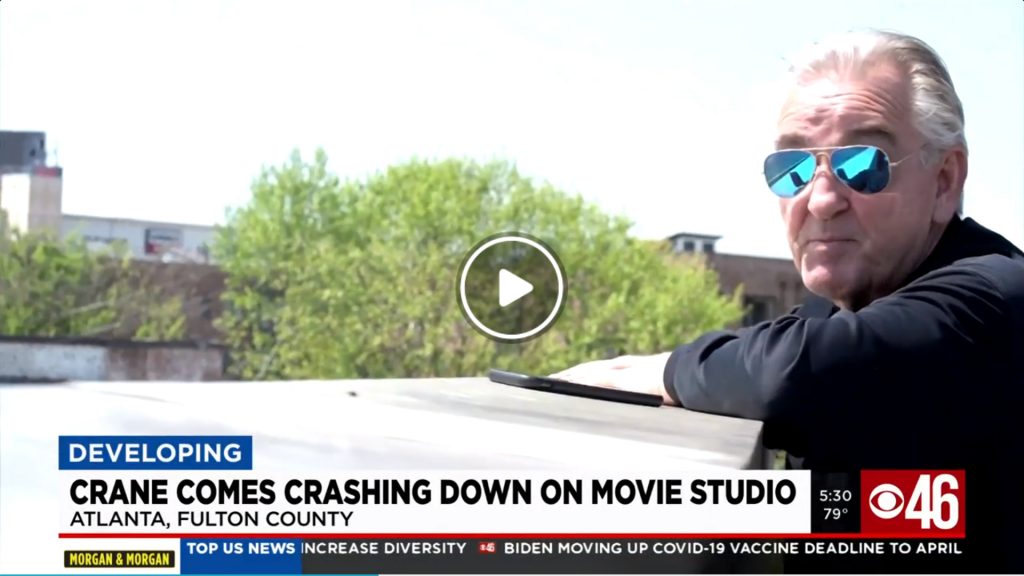 Overall damaged to the building exterior and interior is still under investigation as the 275 Building is constantly surveyed by insurance adjusters, structural engineers and clean up crews.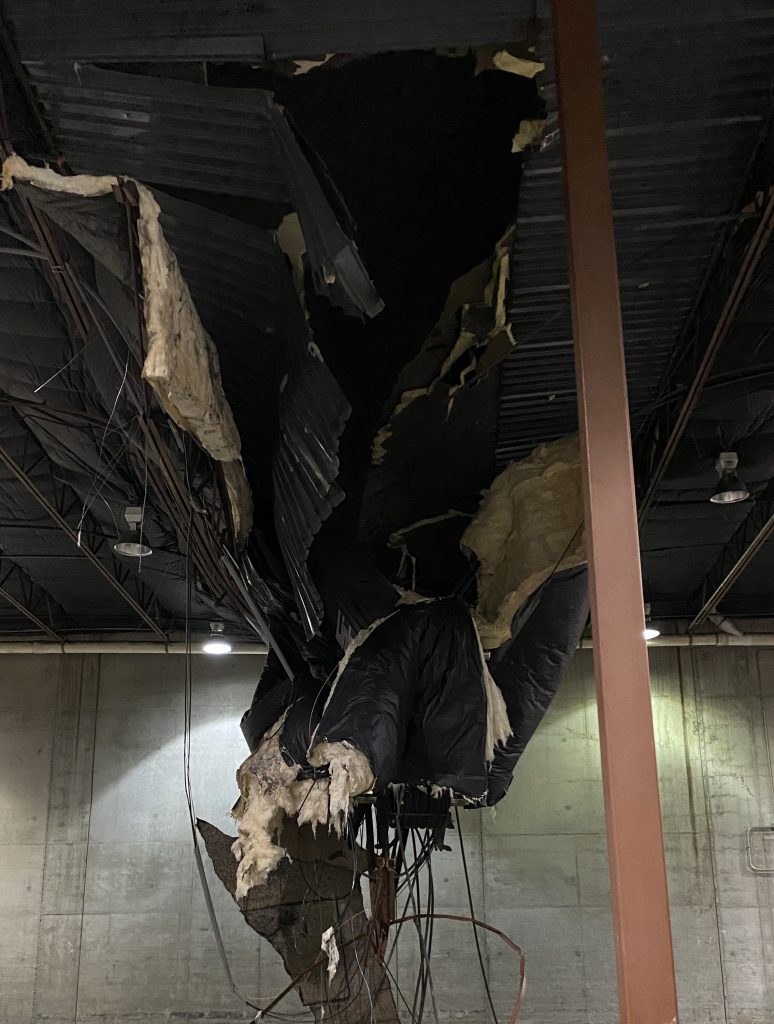 Although a minor hiccup for the Grand Opening of MVP's third facility location in Atlanta, momentum will not be stopped and work continues in the 255 Northern building as the nimble team prepares to bring Atlanta's largest and most sophisticated XR stage online in the coming weeks. Or in other words, as VP of Production Bram Bessoff says…
Interested in bringing your production to MVP Downtown, want to tour the facility or learn more about XR technologies, contact the studio anytime to schedule an appointment.