April 8, 2021
In the wake of the crane crash taking out Building 2 Soundstage S1, MVP Studios wasted no time getting back to work. Shifting focus to the north side of their new Atlanta downtown production campus, preparations for Soundstage N1 to house their XR Virtual Production stage with the first phase of sound abatement beginning just a few days later.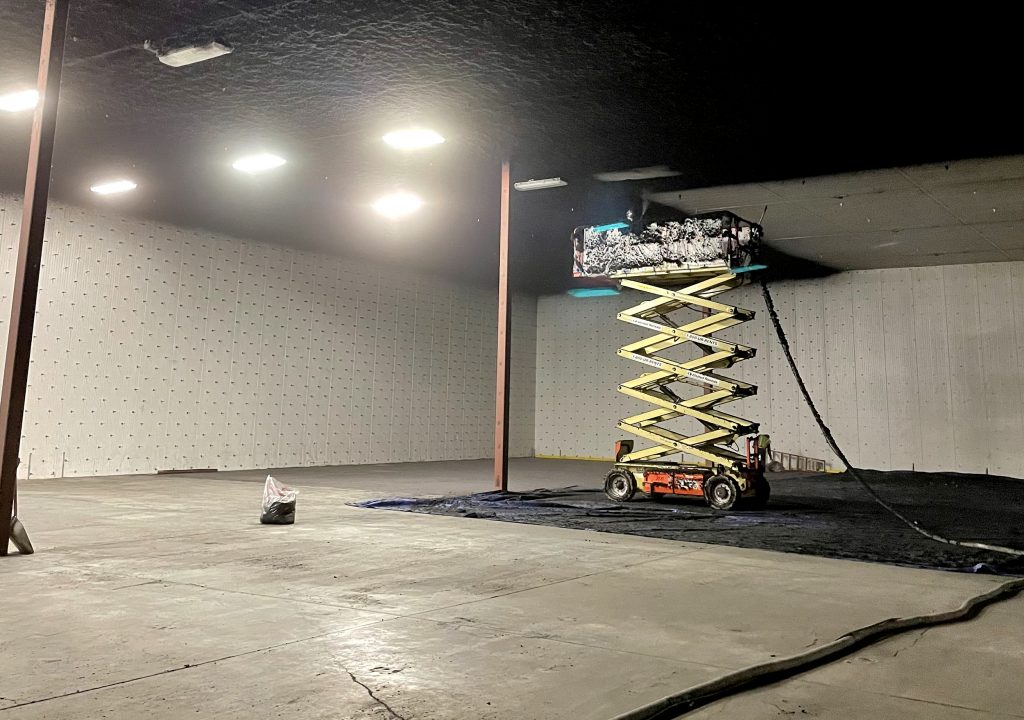 With the ceiling spray foamed and now complete, insulated wall paneling will come next as the XR stage components arrive from all corners of the globe.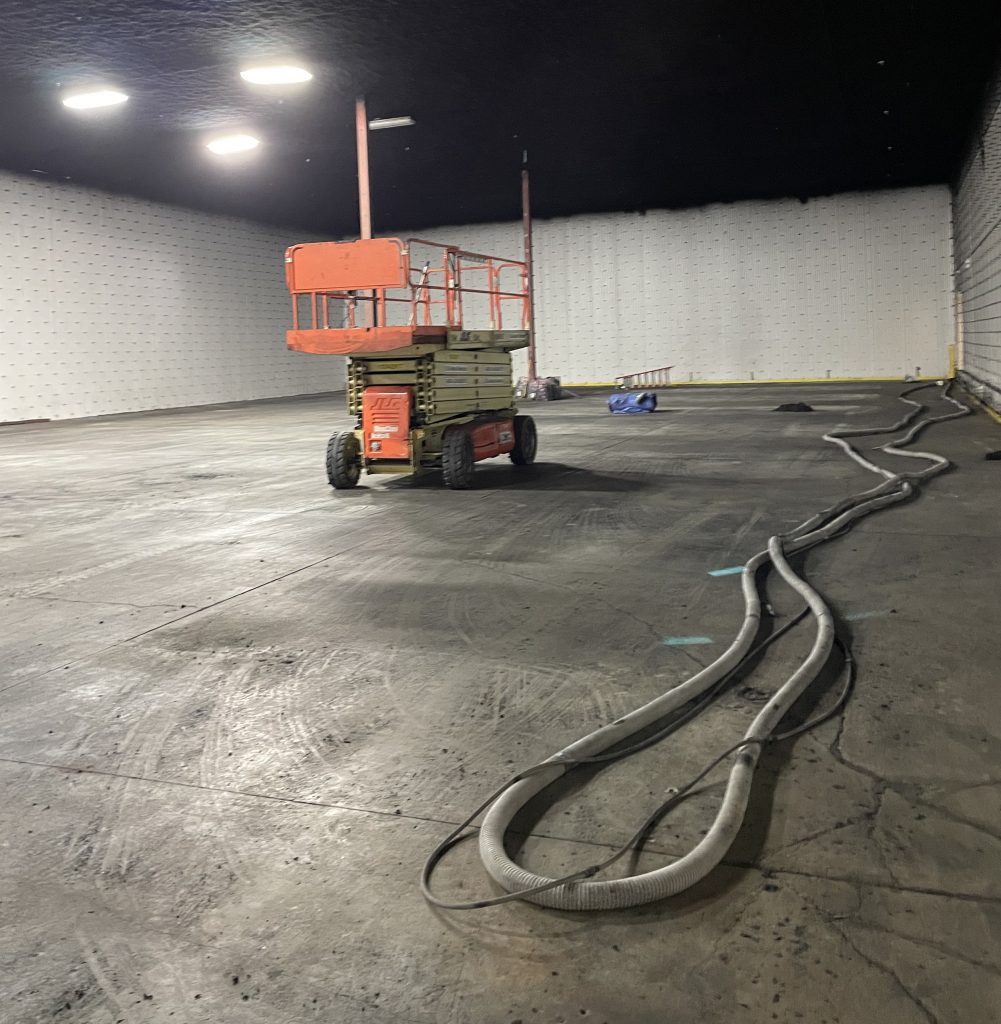 Check the blog board for the latest updates in the development of the MVP Studios Downtown XR stage. Interested in bringing your production to MVP Downtown, want to tour the facility or learn more about XR technologies, contact the studio anytime to schedule an appointment.